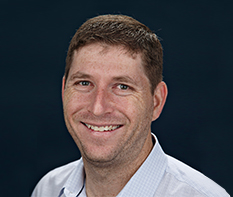 Welcome to the School of Design + Art (SoDA) at Marymount University. Our expert faculty will work with you in small studio and classroom experiences as you prepare for your creative career. SoDA is one of the three Schools within Marymount's College of Business, Innovation, Leadership, and Design (the College of BILT). In SoDA, we offer multiple majors, minors, and graduate degrees across five academic programs. Our close partnership in BILT with the School of Business and School of Technology allows you to expand your creative degree with coursework in entrepreneurship, business, marketing, web development, and more.
Explore our programs and create a custom degree to pursue your passion in life. If you are interested in learning more, please email us at bilt@marymount.edu.
I look forward to seeing you on campus soon!
Doug Seidler
Director, School of Design and Art
Professor, Interior Design
Fashion Design
Marymount Fashion Design students are prepared to enter the industry to work for apparel manufacturers and for apparel retailers in the area of product development. The curriculum combines design thinking with expertise in textiles, quality standards, pattern making, illustration, and garment construction.
Graphic and Media Design
Develop your individual unique talents: Class sizes are kept small so that students can work closely with their professors to explore their creativity while developing skills in graphic design, digital photography, illustration, video production and motion graphics – while learning how to design in multiple media including print, Web, interactive and social media.
Interior Architecture + Design
Coursework provides a broad understanding of human needs within the built environment as required for practice. They also foster an interdisciplinary approach to design and establish a foundation for lifelong learning.
Additional Minors for Creatives
Customize your creative degree with minors focused in business, technology, and more.
REQUEST MORE INFORMATION
Interested in learning more about Marymount University? We invite you to request more information today!