Adapt/Adorn: Bonnie Crawford and Amy Boone-McCreesh

Adapt/Adorn: Bonnie Crawford and Amy Boone-McCreesh
Curated by: Paul Shortt and Meaghan Kent
Exhibition: January 11, 2018-March 8, 2018
Opening: Thursday, January 11, 2018, 7-9 PM
Gallery Tour & Talk: Thursday, January 11, 2018 at 7 PM
Press: Anderson, John, "At the Ballston Center Gallery, Two Baltimore Artists Explore the Limits of Mixed Media," Washington City Paper, March 2, 2018
Cody Gallery at Marymount University is pleased to present Adapt/Adorn by Baltimore based artists Amy Boone-McCreesh and Bonnie Crawford. Adapt/Adorn speaks for the artists intuitive studio practices and the ways the work furthers into site specific installation. Juxtaposing highly visceral forms that shift from the two dimensional to three dimensional, the conceptual and the decorative, and the minimal to maximal, both artists source a wide variety of materials that fully encompass the space of the gallery. Themes of time, memory, melancholy, and humor are infused in an experiential approach to the work presented.
The work of Amy Boone-McCreesh investigates and pushes our preconceptions of excess and aesthetics while questioning the roles of decoration, design and craft in fine art. The artist creates multi-media works that are both handmade and technical, playing on memory through the repetition and re-use of her own digital imagery into different shapes and forms. Her garland framed pieces, for example, read as windows or mirrors into another kind of fantastical space.
Bonnie Crawford's work endeavors to experiment without hypothesis. Crawford's generous and striking insomnia drawings are stemmed from nightly medidative exercises that have been made over the course of recent years and provide an approachable and intimate reading. The wall based sculptures comprised of LED lights, wiring, fabric and craft supplies protrude from the walls to activate the space, mimicking neurological renderings and studies.
AMY BOONE-MCCREESH has a new publication "Taste and Privilege" that coincided with her solo exhibition at York College of Pennsylvania. Recent group exhibitions include "Birdland and the Anthropocene" at The Peale Museum, Baltimore, MD (2017), "Abundance" McLean Project for the Arts, McLean, VA (2016), and Cost Benefit Analysis at Transmitter Gallery, Brooklyn, NY (2015). She is currently in residence at Virginia Center for the Creative Arts (VCCA) in Amherst, VA.
BONNIE CRAWFORD received her MFA from the University of Maryland Baltimore County and her BA in Studio Art from the University of Maryland College Park. Recent solo exhibitions include: Hillyer Art Space, Washington DC and School 33 Art Center, Baltimore, MD. She and was included in the group exhibitions "When Worlds Collide" at Top of the World Gallery, Baltimore (2016) and "Unfriendly Skies" at George Mason University. Fairfax, VA (2015).
Cody Gallery of Marymount University is located at 1000 North Glebe Road, 2nd Floor. The gallery hours are Thursday-Saturday, 1-6pm and by appointment. Street parking available.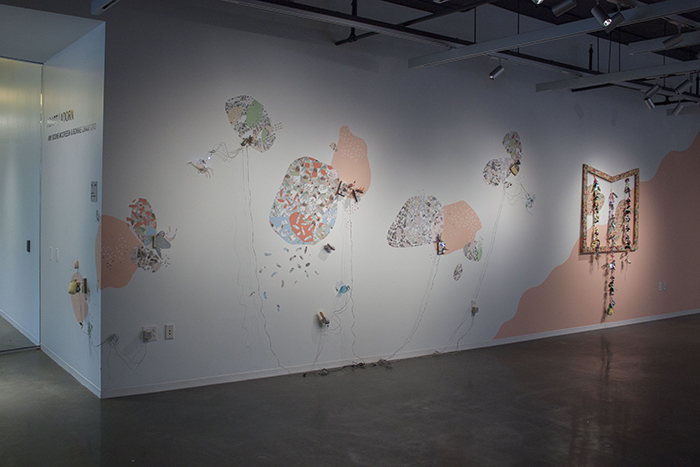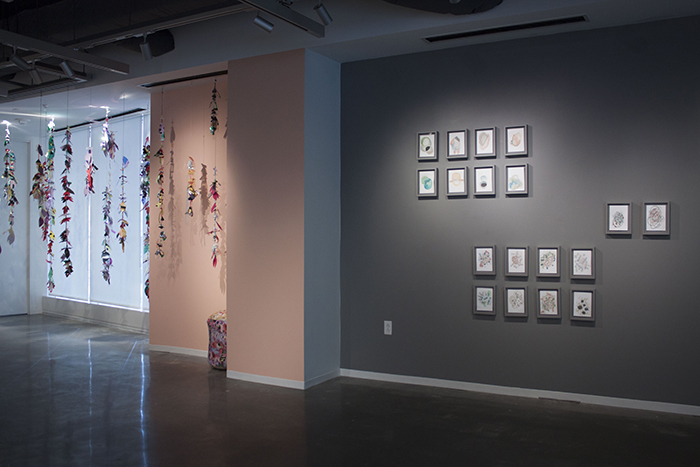 Photo credit: Courtney Cooper