Melisa Bonomo, The Neighborhood, 2019, acrylic on canvas, 18 x 24 inches
Marymount University — Barry Gallery
JURIED STUDENT EXHIBITION
Due to COVID-19, this year's exhibition is online.

Marymount University's Barry Gallery is pleased to present the 2020 Juried Student Exhibition, featuring works produced in the Fine Arts and Graphic and Media Design programs.

The works of fine art in the exhibition include ceramics, drawing, digital art, mixed media, painting, and printmaking. The exhibition of these works is below.

The works of graphic and media design include senior portfolios, community service projects, illustration, photography, and video. BlueInk, the annual MU literary and arts magazine, and The Banner, MU's student-produced online newspaper, are also featured.
Click here to view the Graphic and Media Design Projects

Please join us in celebrating the work of Marymount Fine Arts and Graphic and Media Design students.
Fine Arts Juried Student Exhibtion
Please click each thumbnail to expand and properly view the full image (thumbnails do not fully show the works)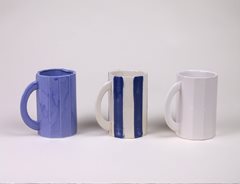 Taylor Dent, Cast Mug Set, 2019, ceramics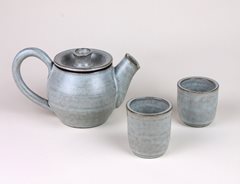 Taylor Dent, Tea Set, 2019, ceramics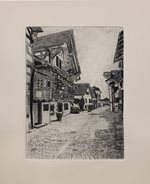 Faria Jahin, Stein am Rhein, 2020, drypoint print, 11 x 9 inches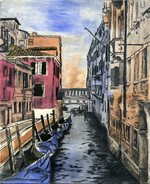 Faria Jahin, Venice Canal, 2020, monoprint, 11 x 9 inches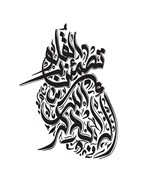 Ahmad Abumraighi, Peace for Hearts, 2019, digital art, 24 x 18 inches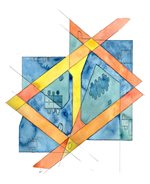 Ahmad Abumraighi, Color Harmony and Composition, 2019, watercolor on paper, 12 x 16 inches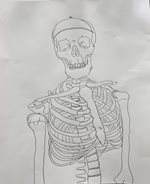 Barbara Walas, Contour Skeleton, 2020, graphite on paper, 24 x 18 inches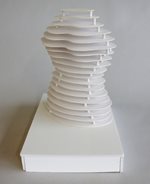 Caitlin Taylor, Layered Body, 2019, matboard and foam core, 15 x 12 x 8 inches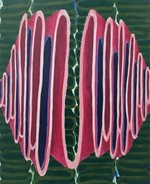 Melisa Bonomo, Wavelengths, 2019, acrylic on canvas, 18 x 24 inches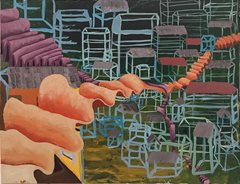 Melisa Bonomo, The Neighborhood, 2019, acrylic on canvas, 18 x 24 inches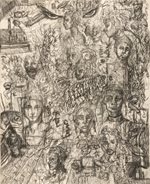 Tedd Pham, Descent of Night, 2020, graphite on paper, 12 x 9 inches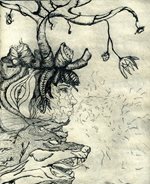 Tedd Pham, Untitled, 2020, drypoint print, 12 x 9 inches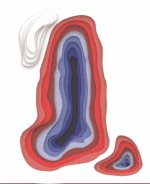 Marlon Love, Man Cave, 2020, digital art, 11 x 8.5 inches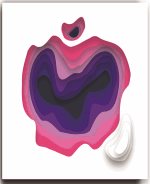 Marlon Love,
Love, 2020, digital art, 8.5 x 11 inches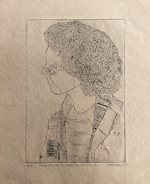 Becky Lake, What Poisons the Ocean Also Poisons You, 2019, drypoint print, 9 x 7 inches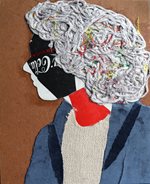 Becky Lake, Recycled Portrait, 2019, string, fabric, plastic, and paper, 9 x 7 inches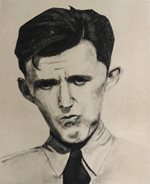 Becky Lake, Unknown Soldier, 2019, charcoal on toned paper, 19.5 x 25.5 Inches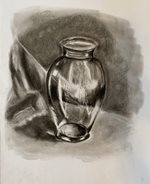 Claire Polis, Glass, 2020, charcoal on paper, 17 x 19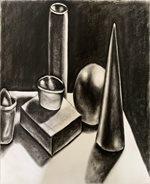 Clare Polis, Still Life, 2020, charcoal on paper, 18 x 24 inches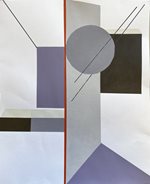 A'nnah Howard, Bane of My Existence, 2020, acrylic on Bristol board, 17 x 14 inches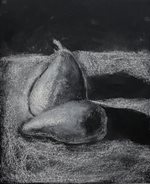 A'nnah Howard, Just Pears, 2020, white Conté on black toned paper, 12 x 9 inches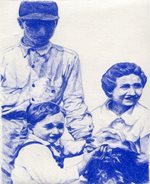 Jessie Clemons, George, Ida, Daniel, and Skip, 1943, 2019, colored pencil on Legion paper, 6 x 4 inches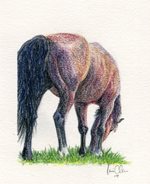 Jessie Clemons, Grazing, 2019, colored pencil on Legion paper, 5.25 x4 inches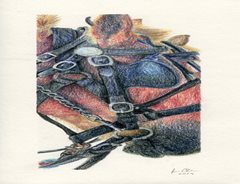 Jessie Clemons, Workhorse, 2019, colored pencil on Legion paper, 8.25 x 4 1/8 inches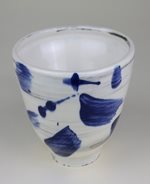 Ryan Arnett, Bleu, 2019, ceramic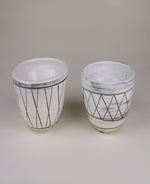 Ryan Arnett, Cookies and Cream, 2019, ceramics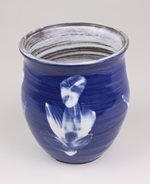 Ryan Arnett, Oliver, 2019, ceramic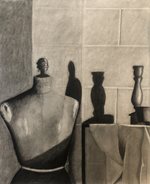 Shantell Reyes, Still Life, 2020 , charcoal on paper, 18 x 24 inches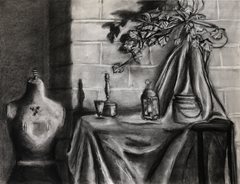 Daniela Eguiguren Aspiazu, Still Life, 2020, charcoal on paper, 18 x 24 inches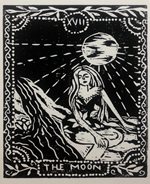 Daniela Eguiguren Aspiazu, The Moon, 2020, woodcut print, 10 x 8 inches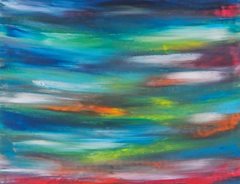 Alanoud Badeeb, Sky, 2019, acrylic on canvas, 12 x 16 inches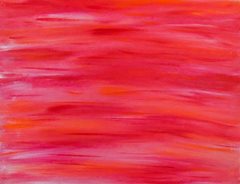 Alanoud Badeeb, See Pink, 2019, acrylic on canvas, 11 x 14 inches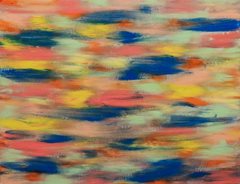 Alanoud Badeeb, Joy, 2019, acrylic on canvas, 12 x 16 inches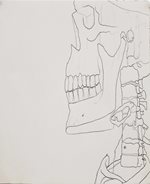 Ember Tang, Skeleton, 2020, graphite on paper, 24 x 18 inches