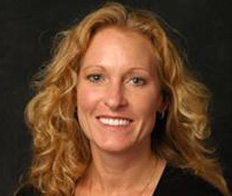 Welcome to Marymount University's School of Counseling. I am excited that you are seeking a potential career in the field of counseling. Our School has four separate areas of counseling specialties depending on the setting and populations you want to serve in your career.
All of our counseling programs are accredited by the Council for the Accreditation for Counseling Related Educational Programs (CACREP) until 2025. Our school counseling program is also accredited by the Council for the Accreditation of Educator Preparation (CAEP).
M.A. Clinical Mental Health Counseling (60 credits)

M.A. Pastoral Clinical Mental Health Counseling (60 credits)

M.A. School Counseling (60 credits)

M.A./M.A. Clinical Mental Health Counseling/Forensic and Legal Psychology (75 credits)
The American Counseling Association Counseling has defined counseling as "a professional relationship that empowers diverse individuals, families, and groups to accomplish mental health, wellness, education, and career goals". Counselors work with clients and students across the lifespan who may be experiencing developmental, situational, and/or existential issues with mental health symptoms requiring best practice treatment options. All programs provide the academic requirements and clinical preparation required at the M.A. level towards the Licensed Professional Counselor credential.
Students have been drawn to Marymount University's programs for strong connections with faculty (during and after graduation); current faculty clinical experiences integrated into the classroom; strong service and scholarship opportunities; diverse elective courses; strong multicultural awareness and ethical practices across the curriculum; and optional short-term (9-day) study abroad classes (Italy, Switzerland, Northern Ireland, Greece, Germany, Hungary) to learn about comparative mental health systems and diversity across cultures.
We are excited you are interested in the counseling programs at Marymount University. Let us help you towards your career goals where you can make a difference in the lives of so many individuals and families.
Lisa R. Jackson-Cherry, Ph.D., LCPC, NCC, ACS, PCE
News and Announcements
$1.2 million grant will prepare MU Counseling students to serve vulnerable populations. Read more
​Counseling students transition to telehealth while providing mental health services during COVID-19. Read more
CE599C Internship in Clinical Mental Health Counseling Students advocate for the Mental Health Access Improvement Act (H.R.945). Read more
FOLLOW US ON: