Malek School of Nursing Professions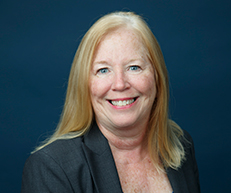 Welcome to the Malek School of Nursing Professions and thank you for your interest in a career in Nursing. The Malek School of Nursing Professions offers undergraduate (Bachelors) and graduate (Masters and Doctoral) programs in Nursing. Our students benefit from clinical experiences and internship placements in some of the national capital area's leading health care organizations as well as throughout the country and the world.
Our faculty members are outstanding teachers and clinicians who are focused on student success. They have impressive records of research, as well as service to the community and to their professions. Our support staff members are dedicated to helping students navigate the academic experience. Don't hesitate to contact any of us if you would like additional information.
We look forward to hearing from you!
Dr. Maureen Moriarty DNP, ANP-BC, FAHS, FAANP
Interim Chief Nurse Administrator
Associate Professor, Graduate Chair and Director, DNP and RN/BSN programs
Malek School of Nursing Professions
Office phone: (703) 284-1590
mmoriart@marymount.edu