School of Science, Mathematics & Engineering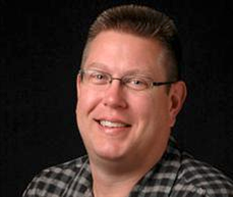 Welcome to the School of Science, Mathematics & Engineering in the College of Sciences and Humanities at Marymount University. Our School is committed to your education. We have plans and programs that provide a wide range of opportunities, both in the area and abroad. Opportunities for you to be involved in research and service alongside our faculty makes us unique and gives you hands-on experiences that can change your life or give you an edge as we help you achieve your goals. We have great plans for your future.
The School has undergraduate degrees in Biology (BS & BA), Biochemistry (BS), and Mathematics (BS). We also have a very strong Education Program which will prepare you to teach high school Biology or Mathematics. In addition to these majors, we have a wide range of minors to make sure your education is focused and tailored to your needs. These minors include Pre-Chiropractic, Pre-Dentistry, Pre-Medicine, Pre-Occupational Therapy, Pre-Ophthalmology, Pre-Osteopathic Medicine, Pre-Pharmacy, Pre-Physical Therapy, Pre-Physician Assistant, Pre-Podiatry, and Pre-Veterinary Medicine, as well as Biology, Chemistry, Mathematics, and Physical Science.
Our faculty are passionate about helping students succeed now and into the future. They will spend many hours with you to build your path to success through the sciences and mathematics, which can take you many places. Along the way, there will be many ways to explore and develop your career – through internships, seminars, speakers, presentations, and research, you will be able to sample and learn about the endless opportunities for your future. Our connections to industry and alumni experts will help you connect with like-minded individuals who can offer you advice through our mentor program.
Marymount's proximity to Washington, D.C., gives students many possibilities when fulfilling the program's required internship for academic credit. Potential internship sites include renowned public and private research institutions, leading health care agencies and hospitals, and high-profile federal agencies such as Naval Criminal Investigative Service (NCIS), the National Institutes of Health (NIH), and the Federal Bureau of Investigation (FBI).
I am honored to be the Founding Director of a School that is grounded in excellence for education, research, and service. Please explore our website to learn more about our faculty, students, and staff, and our many initiatives that are shaping the future of science and mathematics locally as well as globally.
Todd Rimkus, Ph.D
Professor of Biology and Physical Sciences
Founding Director, School of Science, Mathematics & Engineering