Residential Life & Housing
Welcome to the Office of Student Living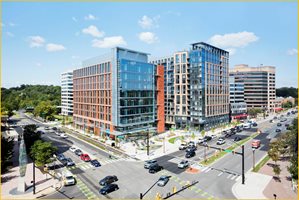 The Office of Student Living is responsible for providing residential university services that empower students, staff, and faculty to value and develop lifelong learning, leadership, and global citizenship.
Marymount is committed to helping you establish a home away from home in a residential community that is comfortable, engaging, and built to complement your academic life. Thus, more than 850 students choose to call Marymount home.
Marymount's residential life and housing is committed to providing successful learning communities outside the classroom. In order to provide excellent service, Marymount has a fully trained professional staff that coexists with a committed student staff to help promote and build relationships in the residential community. The staff members include Community Assistants (CAs), Resident Hall Coordinators (RHCs), Area Coordinators (ACs) and the Assistant Director of Residence Education. These staff members operate through the Office of Student Living and work tirelessly to benefit the residential campus community.