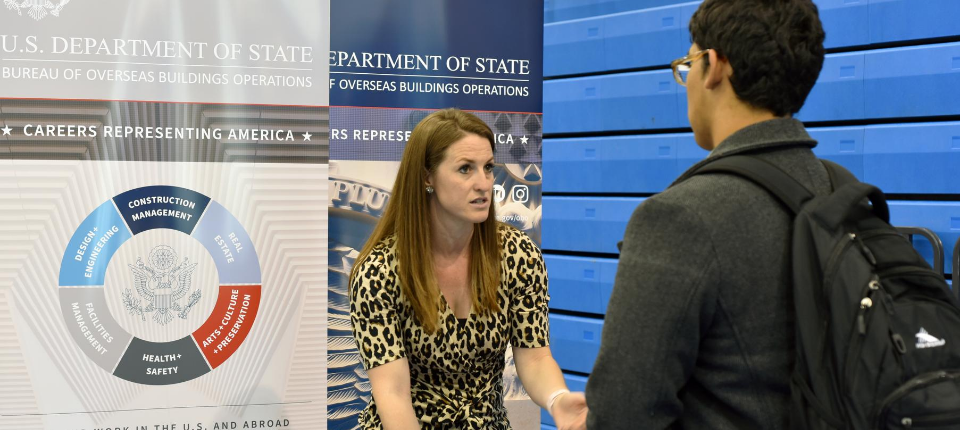 The Marymount University Center for Career Services is committed to helping you recruit our talented students. Every semester, our office invites a variety of employers, companies, and organizations to our campus for career and internship fairs. These campus-wide fairs for organizations that have internships, full-time jobs, and part-time jobs are open to all Marymount University students and alumni. This means you will have a wide range of potential employees to choose from coming from diverse majors and backgrounds.
While these fairs are traditionally held on campus, the Center for Career Services also hosts virtual fairs using group video and text chat through virtual booths using Handshake's new virtual career platform.
To learn more about these events and to register please reach out to The Center for Career Services at cservice@marymount.edu or 703-284-5960.