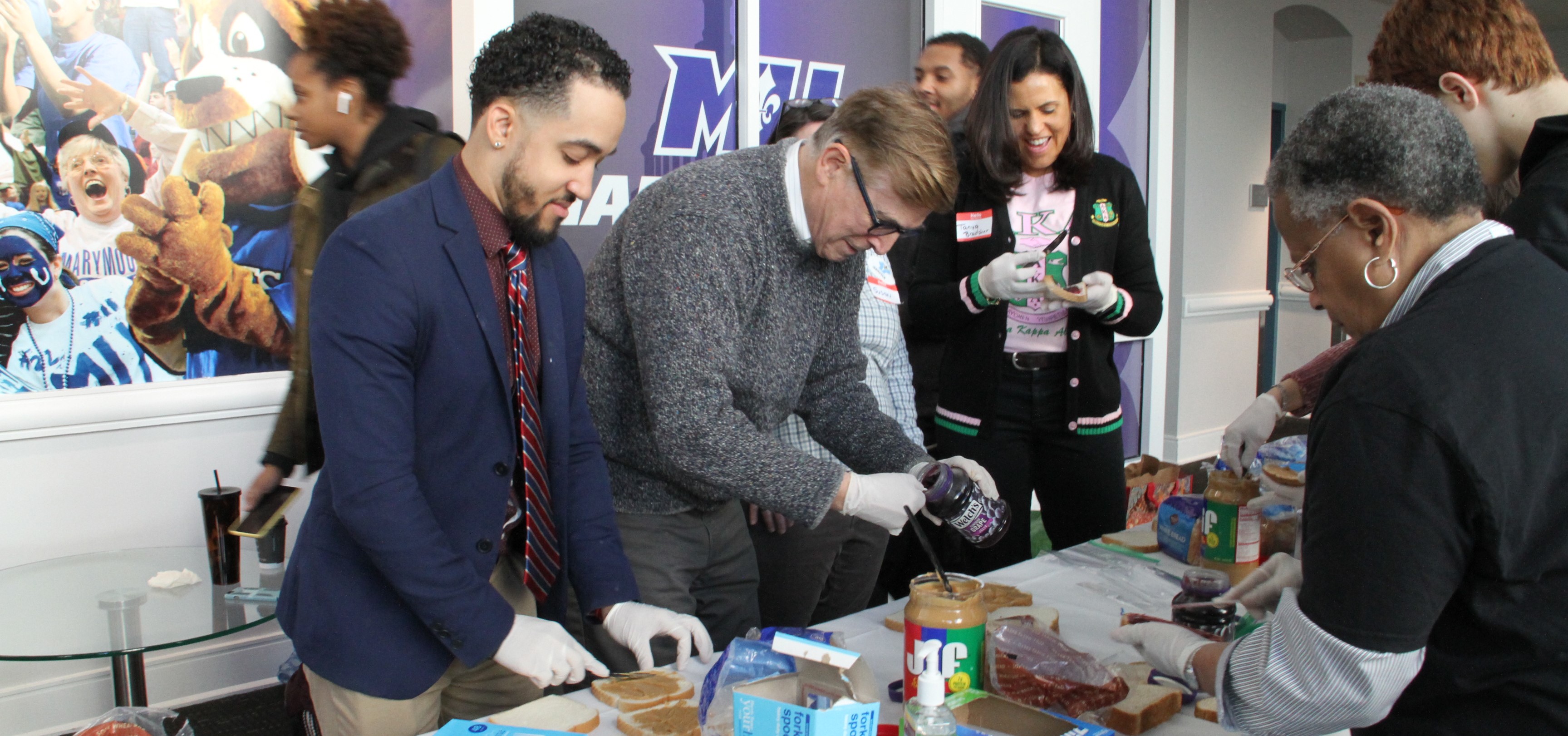 The Saints' Service Network supports faculty and staff in developing service learning courses and incorporating service learning pedagogy into their teaching, scholarship, and programming. We invite you to explore the following resources and funding opportunities detailed below.
Quality Enhancement Plan (QEP) – Empowering Students for Service
The Marymount Quality Enhancement Plan (QEP), Empowering Students for Service, further develops a learning environment that encourages, values, and supports student awareness of and participation in meaningful service. Our environmental QEP is designed to empower students to participate in service and become engaged citizens prepared to work effectively with their communities to address the needs of society. The Saints' Service Network and the Faculty Coordinator of Service Learning supports faculty and staff in enhancing student learning and creating tools to assess the outcomes and value of this service. Learn more about the QEP
Creating Service Events and Tracking Participation
MU Engage is the platform Marymount University uses to create and market service events, track participation, and administer risk management forms. For more information on how to use MU Engage, please contact the Saints' Service Network at scs@marymount.edu.
Campus Compact Resources
Established in 2017, Campus Compact for Virginia aims to integrate civic work and learning into the curriculum and operations of its diverse network of colleges and universities, so students graduate with the determination and capacity to contribute to the public good throughout their lives—and higher education institutions are fully engaged with their communities, working together to educate citizens, solve problems, and build a strong democracy.
Marymount University joined Campus Compact for Virginia in Spring 2020. All benefits and resources available to member institutions are available to the entire Marymount community. Learn more
​​​The Community-Based Global Learning (CBGL) Collaborative advances ethical, critical, and aspirationally de-colonial community-based learning and research for more just, inclusive, and sustainable communities. Helpful resources include CBGL Research and Tools & Syllabi that facilitate targeted learning and cross-cultural understanding through immersive experiential learning.
Knowledge Hubs Each hub contains key resources, organizations, and exemplars to provide information, partnership, and inspiration as you shape the future of community engagement at Marymount.

HUB 1: Building Partnerships for Change
HUB 2: Preparing Students for Citizenship
HUB 3: Responsibility of Place
HUB 4: Institutional Capacity
HUB 5: Public Purpose
Service Learning at Marymount
For more information on how to develop service learning designated courses and/or incorporate service learning pedagogy into your teaching and scholarship, please visit our Service Learning Canvas Page, coming soon.
Funding Service Activities
Sister Machado Fund
The Saints' Service Network provides $100-$500 "mini-grants" to support service-related events and activities. For more information please contact us at scs@marymount.edu.
Community Engagement Grants
The goal of the Community Engagement Grant is to enhance and increase University engagement with local, national, and global communities. The Community Engagement grant contributes to the University's mission of service through engaging with communities for the mutually beneficial exchange of knowledge and resources in a context of partnership and reciprocity. Faculty may apply for a Community Engagement Grant to support community-engaged activities, research, and teaching. The call for proposals is sent by the Faculty Development Council at the beginning of the Spring semester.
Current CEG Awardees
Ioana Marcus
Susan Agolini