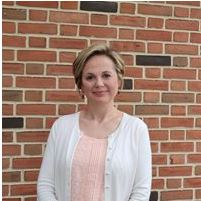 Welcome to Marymount University's Library & Learning Services!
We are a dedicated team of library professionals who support the academic and professional successes of Marymount students, faculty, and staff, by providing research support and access to a world of information.
Our services include:
Library & Learning Services has two locations, with collections, technology, and services to support learning.
Vision
Library & Learning Services supports intellectual curiosity, service to others, and a global perspective by providing excellent services, resources, and programs.
Mission
Library & Learning Services supports the mission of the University by
Building a collection that supports the University curriculum
Supporting classroom learning, teaching, and research needs
Promoting the integration of information literacy skills throughout the curriculum
Providing physical and virtual places that foster learning and promote a sense of community

Alison Gregory
University Librarian, Library and Learning Services