Welcome to Marymount University's Honors Program!
The Honors Program at Marymount engages a diverse, intellectually-curious community of students and represents all majors on campus. The rigorous 24-credit program was established in 2003 and emphasizes academic excellence via a learner-directed, research-based curriculum. Through one-on-one faculty-student tutorials, small discussion-based seminars, and service-learning projects, the program is aimed at cultivating students' research, communication, and critical thinking skills.
We have an active Honors community on campus, with guest lectures, film screenings, and panel discussions. We host weekly professional development workshops, socials, and coffee hours. Our Honors Living Learning Community meets bi-weekly to discuss topical issues aimed at helping students with their personal growth. And our prime location, just 5 metro stops from D.C., allows us to offer Honors faculty and staff led field-trips into D.C., and provide a variety of community-based service opportunities.
We are proud to have Honors students who received prestigious Fulbright scholarships, had been named Newman Civic Fellows, were awarded Phi Kappa Phi Scholarships, and received leadership opportunities through AmeriCorps.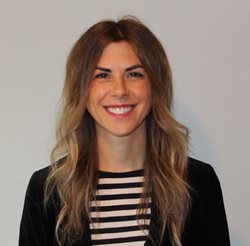 If you are a prospective high-school or community college transfer student, or a current Marymount student looking to be a part of a supportive intellectual community, then I encourage you to learn more about our Honors Program by watching the video below and exploring the tabs to the left.
Sincerely,
Dr. Stacy M. Lopresti-Goodman
Honors Program Director
Professor of Psychology