Meet Our Graduate Assistants
Please email any of our Graduate Student Assistants to ask them questions about graduate student life or to set up a time to chat with them on the phone or in person during their office hours. To schedule a tour of Main Campus or the Ballston location, please call (703) 284-5901 or reserve a time to visit with a coordinator and Graduate Ambassador here.
If you are an admitted or current graduate student and you would like to apply for a Graduate Assistantship, please learn more here.
Graduate Assistants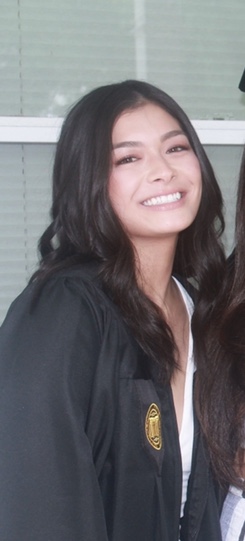 Rachel Cuevas
My name is Rachel Cuevas and I am a graduate student in Marymount's Master of Business Administration program. I graduated from Virginia Commonwealth University in the spring of 2019 with a Bachelor of Science in Marketing and a minor in Psychology. After some time working at a marketing agency, serving the Tier 3 Automotive industry, I decided to return to school to further my formal education in business. I chose Marymount University because of the school's smaller program size. This has allowed me more opportunities to interact with and create personal relationships with my professors and has also encouraged much more active participation in classes. The location of Marymount, being a short drive outside of our nation's capital, also allows for great opportunities, both professional and leisure. When I am not studying or working, I enjoy traveling, music, movies, reading, cooking, fashion, and spending time with loved ones. Feel free to contact me if you have further questions about Marymount!
---
Judy Ortega
Hi there! My name is Judy Ortega and I am a graduate student in the Master's of Public Health Education and Promotion program here at Marymount University. I attended MU as an undergrad student and earned a Bachelor's of Science with a concentration in Pre-Physical Therapy, and a minor in Spanish. I had a great experience as an undergrad student and knew that I wanted to continue a graduate program as Marymount has become my second home. Developing a one-on-one relationship with your professor is super easy, as well as developing relationships between classmates as Marymount is a small sized school. I currently work at a clinic off campus and love making connections between the content I learn inside the classroom, to a real world setting. Marymount is also perfectly located for those who are searching for a mix of neighborhood friendly areas, to a mini New York City, all the way to Washington D.C. I enjoy exploring new places with friends, practicing yoga, and learning about different cultures and languages. If you have any questions or would like to learn more about MU, please feel free to email me!
---
Sydney Ott
Hello, my name is Sydney Ott and I am a graduate student in Marymount University's Forensic and Legal Psychology program. I received my B.A. in Forensic Psychology with a minor in Criminal Justice from Fairleigh Dickinson University in 2021. I decided to continue my education at Marymount because of the wide selection of elective courses, intimate class sizes, and unbeatable internship opportunities. So far my experience here has been wonderful! In my free time, I enjoy live theatre, listening to podcasts, and spending time with friends & family. If you have any questions about MU or want to further discuss the student experience here feel free to reach out!
---
Israel Tamire
My name is Israel Tamire and I am a graduate student in Marymount University's Cybersecurity Program. I graduated from Manchester University in 2020 with a B.S. in Business Management with minors in Sales and Entrepreneurship. After working professionally for a year as a data entry specialist, I decided to change careers and switch to cybersecurity. I chose Marymount for their impressive cybersecurity program that saw a few close friends of mine graduate and start off their careers in the IT world. In my spare time, I love to work out, shoot hoops, hang out with friends, and most of all, travel and gain new experiences outside of my comfort zone.