Please email any of our Graduate Student Ambassadors to ask them questions about graduate student life or to set up a time to chat with them on the phone or in person during their office hours. To schedule a tour of Main Campus or the Ballston location, please call (703) 284-5901 or reserve a time to visit with a coordinator and Graduate Ambassador here.
If you are an admitted or current graduate student and you would like to apply to be a Graduate Student Ambassador (GSA), please submit an application here. To learn more about the responsibilities and benefits of being a GSA, click here.
Graduate Ambassadors
Current Ambassadors
Haley Spicer
Hello! My name is Haley Spicer and I am a graduate student in Marymount University's Forensic and Legal Psychology Program. I graduated from George Mason University in 2016 with a B.S. in Criminology. After working professionally with individuals involved with and impacted by the criminal justice system I chose to return to school to become better equipped to work with this population. I chose Marymount for its proximity to Washington DC, outstanding internship opportunities, and flexible scheduling options so I could continue to work while pursuing my degree. In my spare time I enjoy going to see live music, traveling, and cooking.
---
Talisa Gonzalez
My name is Talisa Gonzalez and I am currently a graduate student in Marymount's Forensic and Legal Psychology master's program. I recently graduated in 2019 with a B.S. in Psychology and chose to attend Marymount because of its ideal location close to governmental agencies, amazing internships, and opportunities to travel internationally. When I have free time, I love working out, listening to music, and spending time with my friends. I also enjoy traveling to new places and experiencing different cultures (when my college student budget allows). Once I graduate from Marymount, I hope to work in the criminal investigations unit of a law enforcement agency or serve as a criminal analyst for the FBI. Please feel free to email me if you want to learn more about what Marymount has to offer!
---
Rachel Cuevas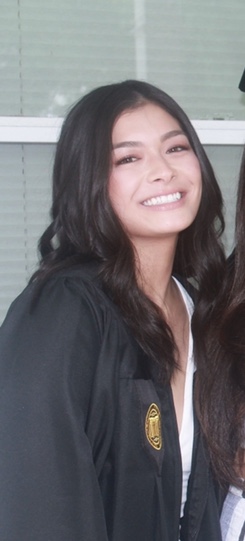 My name is Rachel Cuevas and I am a graduate student in Marymount's Master of Business Administration program. I graduated from Virginia Commonwealth University in the spring of 2019 with a Bachelor of Science in Marketing and a minor in Psychology. After some time working at a marketing agency, serving the Tier 3 Automotive industry, I decided to return to school to further my formal education in business. I chose Marymount University because of the school's smaller program size. This has allowed me more opportunities to interact with and create personal relationships with my professors and has also encouraged much more active participation in classes. The location of Marymount, being a short drive outside of our nation's capital, also allows for great opportunities, both professional and leisure. When I am not studying or working, I enjoy traveling, music, movies, reading, cooking, fashion, and spending time with loved ones. Feel free to contact me if you have further questions about Marymount!
---
Abdurrahman Alhenaki

My name is Abdurrahman Alhenaki from Saudi Arabia and I am a graduate student in the cybersecurity program at Marymount University. I have earned my bachelor's degree in information technology specialized in both Information Systems and Cybersecurity from Marymount University in May 2020. During my time at Marymount University, I worked in multiple positions as a student worker on campus and got many internship opportunities in the area thanks to Marymount's strategic location. Therefore, considering that Marymount University has a small community with full state for the art resources, programs, and strategic location I decided to stay at Marymount to get the full advantage from its endless potential. I enjoy being a part of Marymount University diverse community and I am always attending its events hosted by the university or one of its clubs. I am an active member with the Saudi Students Association since 2016 and was the president of the SSA in 2018. The SSA works toward promoting the right image of Saudi Arabia and its culture as well as helping Saudi Students adapt to the university environment.