There are several courses offered through the Public Health Education & Promotion (M.S.) that allow students to experience global health education and promotion first-hand by culminating in a trip to one of several incredible countries.
Check back for planned courses and trips in 2021-2022.
Prior Trips include:
HPR 588 Mental Health and the Physical Environment: Experiencing Iceland
Summer 2018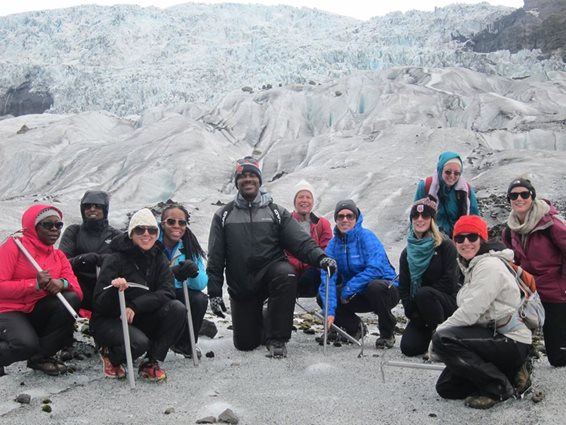 Students gathered in front of the Gullfoss (Golden Waterfall), an iconic waterfall in Iceland
Hiking the Falljökull Glacier at Skaftafell National Park in Reykjavik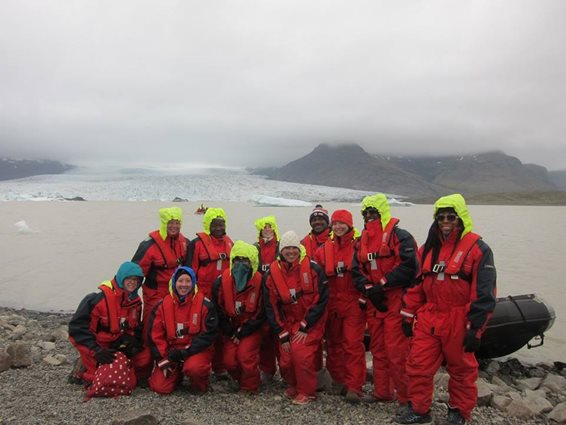 Students about to take a boat on the majestic Fjallsárlón Glacier Lagoon.
HPR 588 Global Health: Ecuador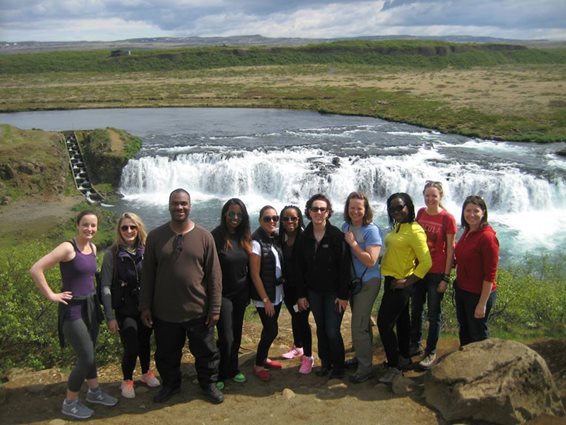 Anconcito, Ecuador, 2017
HCM 585 Global Health: Peru
This course is a three credit-hour study abroad and service-learning opportunity. in which students get the chance to deliver health care education programs to children in a developing country. Community Based Learning in Peru explores many facets of global health outreach in order to expose students to complex concepts that impact health access and behavior in a developing country. Students will have the opportunity to participate in applied learning through participating in group lecture, individual and group assignments, and hands-on involvement in community health programming and education. This course allows students to examine the economic, social, political, demographic, environmental, and cultural determinants of health and health care. The analysis occurs within a framework of policy, public health, and program planning.
Panama 2017