Message from the Director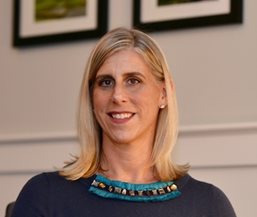 Welcome to the Department of Physical Therapy at Marymount University. I am extremely proud of our program and am excited to share some of the features that make us unique. More than ever before, the profession of physical therapy is positioning itself as a critical part of the healthcare team. Our department is dedicated to providing quality education to improve the lives of our patients and clients in the ever changing healthcare landscape.
The faculty and staff in our program are committed to the success of our students, and have built a curricular framework that focuses on critical thinking, professionalism and leadership. Our emphasis on intellectual curiosity, service to others, and global perspective allows us to provide a learning environment that respects each individual student. The program has a deeply-held belief in servant leadership and prepares our students to be advocates for our patients, communities, and the profession of physical therapy. A cornerstone of our program is faculty and student engagement in service learning. Currently our faculty are extremely active in a Go Baby Go initiative, sponsor a transformative mission trip to Latin America linked to clinical education, and are working to address healthy aging and falls prevention.
Our campus is placed in an ideal location at the intersection of expert practice and policy. The success of the program is facilitated by the Department's excellent relationship with multiple clinics and hospitals in the DC metro area and our connection to the American Physical Therapy Association (located 5 miles from campus).
I am honored to be the Chair of such a quality program that is grounded in excellence and service. Please explore our website to learn more about our faculty, students and staff, and our many initiatives that are shaping the future of physical therapy.
Sincerely,
Skye Donovan, PT, PhD
Board Certified Orthopedic Clinical Specialist
Professor and Director, School of Health Sciences
Department of Physical Therapy