Society for Human Resource Management (SHRM)
Marymount University Chapter – Society for Human Resource Management (MU SHRM)
The Marymount University Society of Human Resource Management (SHRM) chapter is a non-profit organization of Human Resource students and alumni dedicated to providing professional networking opportunities between Marymount students, alumni, SHRM members, and professional organizations within the DC/VA/MD area. We partner with the Alumni Relations Office, Career Development, and the administration in order to enhance and deepen our professional network within the community. We are an inclusive group that believes in building relationships both within and outside the HR industry.
Membership and Participant Benefits
Membership is open to all Marymount students who are interested in the human resources field. Many Human Resource Management students participate as do undergraduates often in the fields of management, business, and psychology. Though we recommend members join the Society of Human Resource Management (SHRM) at the reduced student rate, there are no membership fees and all our Chapter events are free.
Chapter Events

Educational
Networking
Volunteer

Mentorship through NOVA SHRM
Alumni Network
Leadership Opportunities​

President: The President acts as chairperson of the Executive Board & ensures that it fulfills its responsibilities for the governance of the organization.
Vice President of Programming: The Vice President of Programming identifies speakers on various topics of interest to chapter members and contacts and coordinates the speakers for chapter meetings.
Vice President of Chapter Development: The Vice President of Chapter Development pursues and organizes community service projects and fund-raising events, and is responsible for recruiting and coordinating volunteers for chapter marketing, recruitment, and retention programs.
Director of Communications: The Director of Communications manages board documents, promotes upcoming chapter events, & manages board communications and student correspondence.
Resources
Meet the Marymount SHRM Chapter Leadership Board for 2020-2021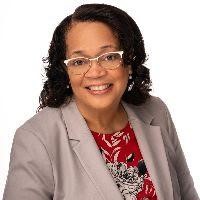 Janice Lebron, President
Janice is a USAF Veteran who has a particular affinity for brothers and sisters in uniform. She came to Marymount University because the Human Resource Management Program (HRM) is SHRM aligned, which is an honor shared by only one other university in the state of Virginia. She decided that it was time to transition from her current career as a Virginia Licensed Professional Counselor (LPC) to an HRM position in Organizational Development. Her current career has allowed her to serve in a range of positions, starting as a Behavioral Health Counselor and coming full circle as a Virginia Licensed Professional Counselor and a Virginia Certified LPC Clinical Supervisor. Currently, she provides part-time Clinical Supervision to up-and-coming counselors in training. She also provides short-term counseling and part-time Employee Assistance Professional (EAP) services.
Janice is excited about the opportunity to make a career adjustment to HRM with an Organizational Development specialty. She believes this career pivot will allow her to utilize her counseling background to enhance organizational effectiveness.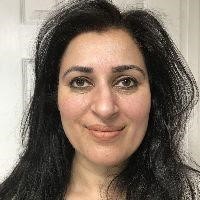 Kanza Nawab, VP for Chapter Development
Kanza Nawab is studying for a Master's in Human Resources Management at Marymount University and hopes to graduate in 2021. She earned her B.S in Business Management from George Mason University in 2019 and also has certification as a Certified Associate in Project Management C.A.P.M. Because of the Covid-19 pandemic, her internship at Amazon Web Services has been currently suspended. She enjoys human resources and hopes to build a satisfying career in this field.
Kanza joined Marymount SHRM to develop professional skills and learn about the current trends and issues in the HR field. She hopes to positively contribute and promote its cause.
After taking classes in Diversity and Cross Cultural & Global Communications, Kanza became fascinated with the nuances in communication. If she could have one superpower it would be the ability to read other people's minds!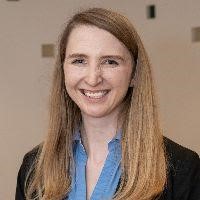 Katie Burke, Director of Communications
Katie Burke is proud to serve the board as the Director of Communications. A Marymount alum, she earned her Masters in Human Resources Management in December 2019. Since graduating, she has been working as the HR Generalist for a government contractor. Her work focuses on benefits administration, payroll, onboarding, HRIS operations, employee experience, & employee health and wellbeing. In her free time, she can be found reading advice columns, listening to podcasts, and playing board games.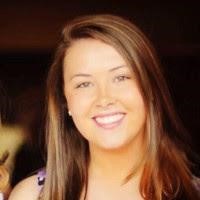 Kerrin O'Connor, VP for Programming
Kerrin received a Bachelor's Degree in Business Management from Virginia Tech, and is currently pursuing a Master's Degree in Human Resource Management from Marymount University. She is a SHRM Certified Professional (SHRM-CP) and has been working in the Human Resources field for the last six years, currently as a Senior HR Business Partner for a systems integration technology company local to the area. Her current workplace responsibilities include overseeing HR day-to-day operations, as well as leading the project management efforts for a new HRIS implementation. Outside of work and school, Kerrin enjoys beach vacations, long walks with her puppy, and renovating her newly purchased home.
Upcoming Events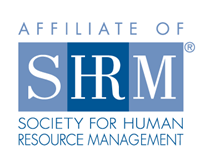 "Marymount is recognized by SHRM to offer Professional Development Credits (PDCs) for the SHRM-CP® or SHRM-SCP®."