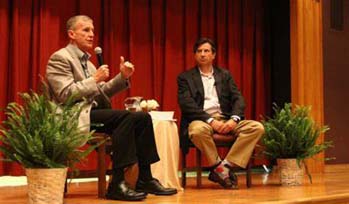 Community events with partners, including Arlington County, DC Inno, DCA Live, and Tandem Innovation Alliance to convene and connect participants through insights and information.
Educational programs, such as the Tandem Product Academy, that provide skill development to senior leaders seeking to grow their organizations.
Preparing and distributing economic and market research supporting the continued development of intrapreneurship and innovation in the Greater Washington region.
Director of the Marymount Intraprenuership Initiative discusses innovation growth factors in the Greater Washington region to the 2030 Group.