Academic Advising:
Alexandra Fee, Director, Academic Advising
Alexandra Fee leads the undergraduate academic advising team and advises non-degree seeking undergrad students.
Alexandra Fee earned a Bachelor's of Arts in Politics from the Catholic University of America, and a Master's of Arts in Political Science from Boston College. Alexandra has been working in higher education for the past six years, and enjoys helping students identify their academic goals. She is passionate about student success, running, and tackling her to-be-read pile.
Abby Miller, Academic Advisor
Abby Miller advises undergraduate students in the Nursing and Communication programs, as well as undecided students.
Abby Miller earned a Bachelor of Arts degree in Public Relations from Penn State University and Master of Arts in Higher Education and Student Development at George Mason University. Abby has worked in higher education for eight years, and enjoys helping students connect their personal and professional goals to their education. In her free time, Abby can be found volunteering as an ice hockey coach and spoiling her dog.
Valerie Puiatti, Academic Advisor
Valerie advises undergraduate students in the Criminal Justice, Information Technology, Computer Science, and Cybersecurity programs.
Valerie Puiatti earned a Ph.D. in Interdisciplinary Humanities from Florida State University. Valerie has worked in higher education for over 10 years, specifically in teaching and academic advising. She is passionate about helping students reach their academic and career goals. In her free time, Valerie enjoys cooking, yoga, reading, and spending time with her husband and sons.
Linda Walton, Senior Academic Advisor
Linda Walton advises all undergraduate students in the School of Humanities, the School of Design and Visual Art, and the School of Education.
Linda Walton holds a Bachelor of Science in Psychology from James Madison University. She obtained her Master of Arts in Higher Education Administration with a concentration in Student Affairs and General Administration at George Washington University. Linda has worked in higher education for over five years, specifically in college mental health. In her free time, Linda can be found practicing yoga, reading, or playing flute with her community concert band.
Tutoring and Writing Assistance: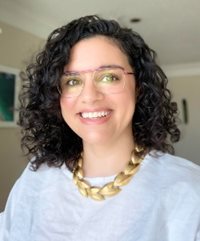 Lygie Hinkle, Director, Learning Resources
Lygie Hinkle leads the peer tutoring program, and collaborates with colleagues to enhance students' intellectual growth and development.
Lygie earned a BA in Political Science and Dance from Gustavus Adolphus College, an MS in Educational Psychology from George Mason University, and an EdD in Higher Education Leadership and Policy from Peabody College at Vanderbilt University. She has over a decade of experience as a college academic administrator and educator and she is a lifelong student of higher education, education policy, and human development. When she is not at work, Lygie enjoys dancing, learning, and traveling.
Sheri Weathers, Tutoring Coordinator
Sheri Weathers collaborates with Marymount community members to develop and coordinate the Supplemental Instruction component of our Learning Resources offerings.
Sheri earned a BS in Mathematics and an MEd in Math Education from the University of Florida. She later earned an MEd in School Counseling from George Mason University. Sheri has worked in higher education with housing and residence life, marketing, and conferences. She has also taught preschool, middle school, and high school. When Sheri is not at work, she spends time with her husband and three kids, leads a Girl Scout troop, and enjoys reading, sports, and traveling.
Administration and Operations: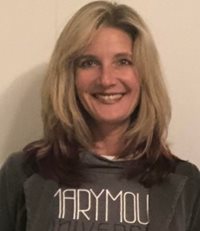 Michelle Steiner, Assistant Vice President for Student Success
Michelle oversees The Student Academic Hub, and engages in initiatives that focus on creating ways for students to be their best academic selves.
Michelle earned a BA in Psychology and Sociology (minor in Women's Studies), an MA in Psychology, and a PhD in Experimental (Cognitive) Psychology from the State University of New York (SUNY) at Stony Brook. She has spent her entire professional career in higher education, specifically in student support services, to include Disability Services, Academic Advising, Academic Coaching, and Peer Tutoring. She has traversed the US, working at the University of Minnesota, The University of New Mexico, The George Washington University in DC, and finally Marymount University. For fun, Michelle plays Pokemon with her son, Xavier, binge-watches TV shows with her partner, Jon, and cuddles with the family cats – Kahlua, Tsunami, and Storm – while reading books and articles that further her professional and personal development.

Dori Gano, Administrative Assistant
Dori Gano contributes to the operations and data management of the Student Academic Hub and manages the front desk alongside a team of student employees.
Dori Gano earned a Bachelor of Science in Psychology at the College of William & Mary, and worked in the field of market research prior to joining the Marymount team. When she's not in the office, she enjoys cooking, baking, reading, exploring new music and movies, and taking in all that the Arlington area has to offer.