Passport to Global Learning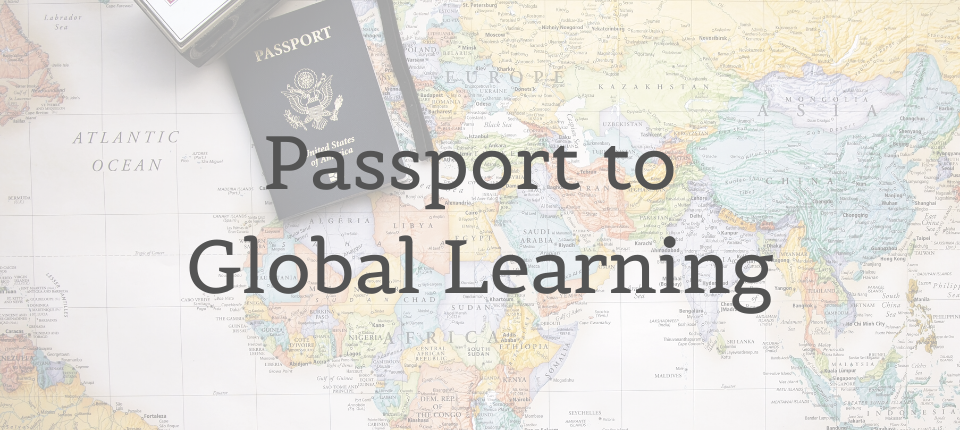 The Global Education Office (GEO) has identified four primary global competencies that we would like to see our students develop by the time they graduate. We would like to help guide you in this journey by providing a "Passport to Global Learning."
Click on each competency to learn more about how to develop it and discover programs at Marymount University that will help you do so! You do not have to participate in every activity to achieve each competency, but the idea is to continually develop each competency over your four years at Marymount.
| | |
| --- | --- |
| Global Self- Awareness | the process through which students develop an understanding of the relationships between and interconnectedness of the self, local and global communities, and the natural and physical world |
| Perspective Taking | the process through which students recognize the ways in which their own perspectives and beliefs have been shaped, as well as the ability to acknowledge and respect a multiplicity of perspectives beyond their own |
| Cultural Diversity | the process through which students develop the curiosity to learn about others with different cultural backgrounds from ones own, as well as their ability to comparatively analyze cultures in a way in which they begin to recognize complex power structures and cultural inequalities |
| Social Responsibility/ Commitment to Service | the process through which students develop an awareness of the responsibility that they have to society—both locally and globally—as well as the difference they can make by serving these communities in ways that are mutually beneficial and sustainable |
Find out more about how you can track your progress and showcase your competencies on our "Track Your Progress" page.
Please contact the Global Education Office to get started on your journey to developing these global competencies.