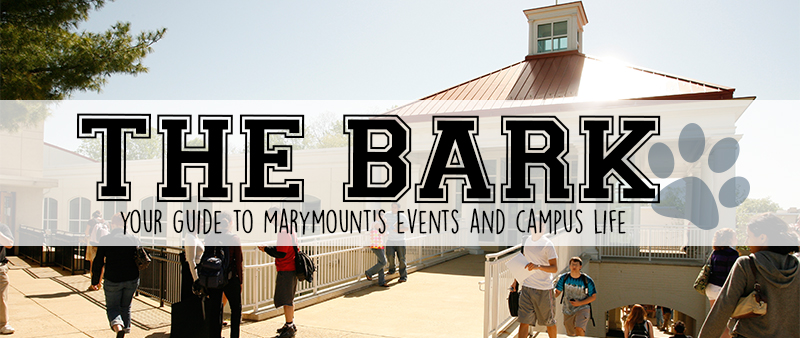 The Bark is a weekly e-newsletter that is sent to the Marymount community. It contains events, activities, and opportunities on campus for the current week. The Bark is sent out every Monday morning in the fall and spring semester to every Marymount email address.
Looking for a past issue?
Check out The Bark Archives.
---
Publishing Events in The Bark
The Bark pulls events and announcements that are posted in the MUEngage community and also accepts submissions from other university-affiliated groups. Events must be approved (for registered student organizations) or submitted by Thursday at 3pm to be included in the following Monday's issue. If you have questions please contact Student Affairs.
Please note: Due to length constraints, not every event listed on MUEngage is published in The Bark
Groups Within MUEngage
If you are interested in having an event or announcement in The Bark and your organization or office has an MUEngage page, please contact your MUEngage page manager to submit the event request form. Be sure to set the visibility to "Pubblic" or "Students & Staff at MU Engage" to be published on the community-level events list and be eligible for The Bark. As a reminder, all events must be submitted and/or approved by Thursday at 3pm.
Groups Outside Engage
If your office or group does not have access to an MUEngage page, you can submit to The Bark through this form. As a reminder, all events must be submitted by Thursday at 3pm.