School of Design, Arts, and Humanities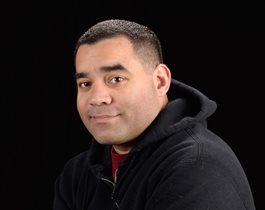 ENTERTAINING IDEAS
ED AYMAR, '11 M.A.
Literature
Marketing Supervisor, CSPAN
Columnist, Washington Independent Review of Books Fiction Writer: I'll Sleep When You're Dead; You're As Good As Dead (Black Opal Books)
"I received my master's at Marymount in 2011 and published my debut novel in 2013 so the University and its gifted faculty are close to my heart. My program took full advantage of D.C.'s resources, far beyond my expectations. Marymount taught me how to construct a written argument, read a text more thoroughly than I ever had, and introduced me to the excitement of learning new ideas. And that is absolutely pertinent nowadays. As we hurry toward new technologies, every career field is going to undergo significant changes."
---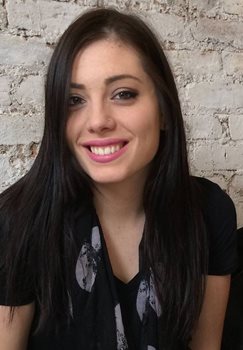 DESIGNING SPACES
GABRIELLE MARIOTTI, '17 M.A.
Interior Design
2016 Bienenstock Interior Design Competition Finalist
"Being one of seven finalists in a national competition (a day spa design specializing in the treatment of multiple sclerosis patients) is very exciting and satisfying, I am over half-way through my design studies, so this has definitely given me some validation that I'm on the right path and that I can be a highly achieving designer if I keep pushing myself in school and eventually in the workplace. I chose Marymount's program for my master's because I wanted to combine my creative and artistic side with the skills acquired with my bachelor's in business management. I couldn't be more sure of my decision to study interior design at Marymount."