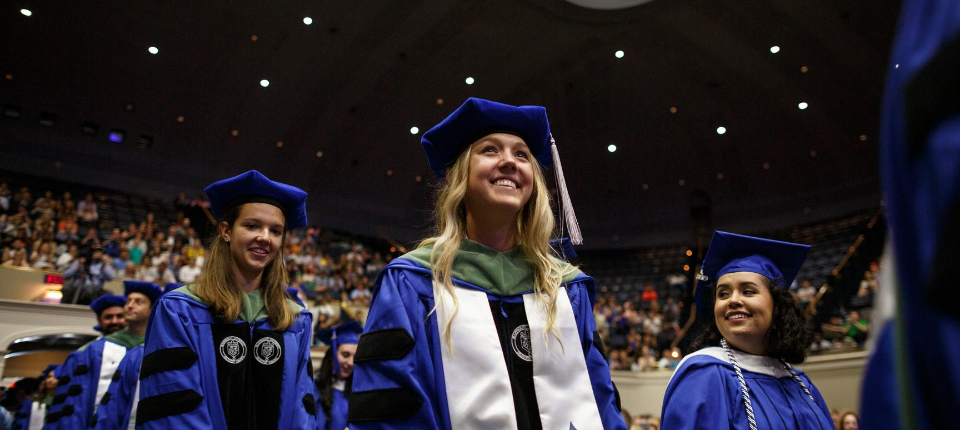 When you graduate from Marymount, you are a Saint for life. Whether you are a recent grad or a seasoned professional, the Center for Career Development can provide assistance with all aspects of the job search process as alumni are eligible to use most of the services we offer.
If you are interested in receiving up to date information about Marymount University and joining our mailing list, please contact the Office of Advancement at alumni@marymount.edu.
As a Marymount alumn, you are eligible to use a variety of free services at Marymount including:
Resume, cover letter, and professional document review
Grad School application assistance
Networking opportunities and meet-ups
Mock interview services
Exploring new career paths and job options
Evaluating and negotiating job offers
Access to Handshake's extensive list of job and internship opportunities*
Certain webinars or career development sessions
Opportunities to mentor other students
*After graduation, you will need to update your email to your non-Marymount email on Handshake to maintain access.
To request an appointment, contact the Center for Career Development by phone at (703) 284-5960 or email us at cservice@marymount.edu.