Welcome to MU Go Baby Go!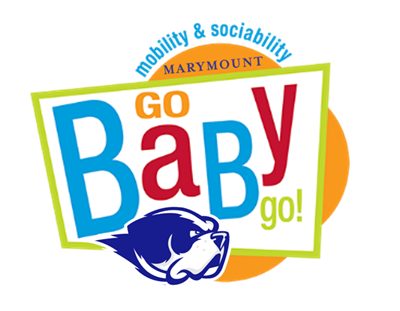 Go baby Go! transforms the lives of children with mobility challenges by providing adapted battery powered cars and4-wheelers to help these kids move in their environment … just like other kids do.
This program was adopted by the MU PT program after a chance meeting between Drs. Skye Donovan and Cole Galloway (creator of Go Baby Go) at the APTA NEXT meeting in 2014. After returning to campus, Skye purchased a child's ride on car and modified it with a small group of students one Friday afternoon after class. With that, we were hooked. Fast forward 5 years and the creation of the MU Go Baby Go! Garage and we have built over 100 cars and are a Go Baby Go! "super center" responsible for training other Go Baby Go! start ups.
Working with Schools
We have hosted multiple large builds on campus, bringing together faculty, staff, and students with community partners and local families. The MU Go Baby Go! program also uses this project as a platform to engage teenagers in STEM education. MU Go Baby Go! started a club at Gunston Middle School in 2015 and now assists Go Baby Go! programs in 4 other schools. Recently, we started working with several summer camps, and have consulted with the international technology and engineering education association (ITEEA) to bring Go Baby Go! to schools across the country.
The growth of Go Baby Go! is exciting but what it brings to each individual child is what we love the most – the gifts of independent mobility and the opportunity for children to explore their environments in new ways.
We have been profiled by several local news outlets both for the social justice aspects in addition to the STEM education perspective.
Click below for articles and videos to learn more about what we do!
The Washington Post November 2015
WUSA9 – July 2016
Arlington Connection– September 2016
CNBC -October 2016
You can also follow our program on Twitter @MUGoBabyGo.
Go Baby Go! "Build and Grow" Events
Our Build and Grow events are multi-faceted events that bring together ALL members of the community: families, healthcare providers, policy makers, legislators, local businesses, civic organizations, volunteer groups, and corporate partners. During the event, participants share information, build sustainable plans, and build vehicles for children to "drive home" that day.
One of our attendees wrote this piece for their blog which captures the essence of the Build and Grow event.
Ongoing Car Builds
We will be continuing to build cars for children with mobility challenges and will be working with our clinical partners in the Arlington area to identify and assess patients who would benefit from a new car. If you are interested in talking about receiving a car for your child, please drop us an email or call us at the number below.
Donate to Go Baby Go @ Marymount
You can donate to the Build and Grow events, or MU Go Baby Go! using this secure link: Donate Today All donations made are secure and 100% of the money goes to support the Go Baby Go! Garage at Marymount.
For more information:
Contact:
Jason Craig, PT, DPhil
Skye Donovan, PT, PhD, OCS
Email: gobabygo@marymount.edu
Marymount University Go Baby Go
2807 North Glebe Road
Arlington, VA 22207
Tel: 703-284-5980