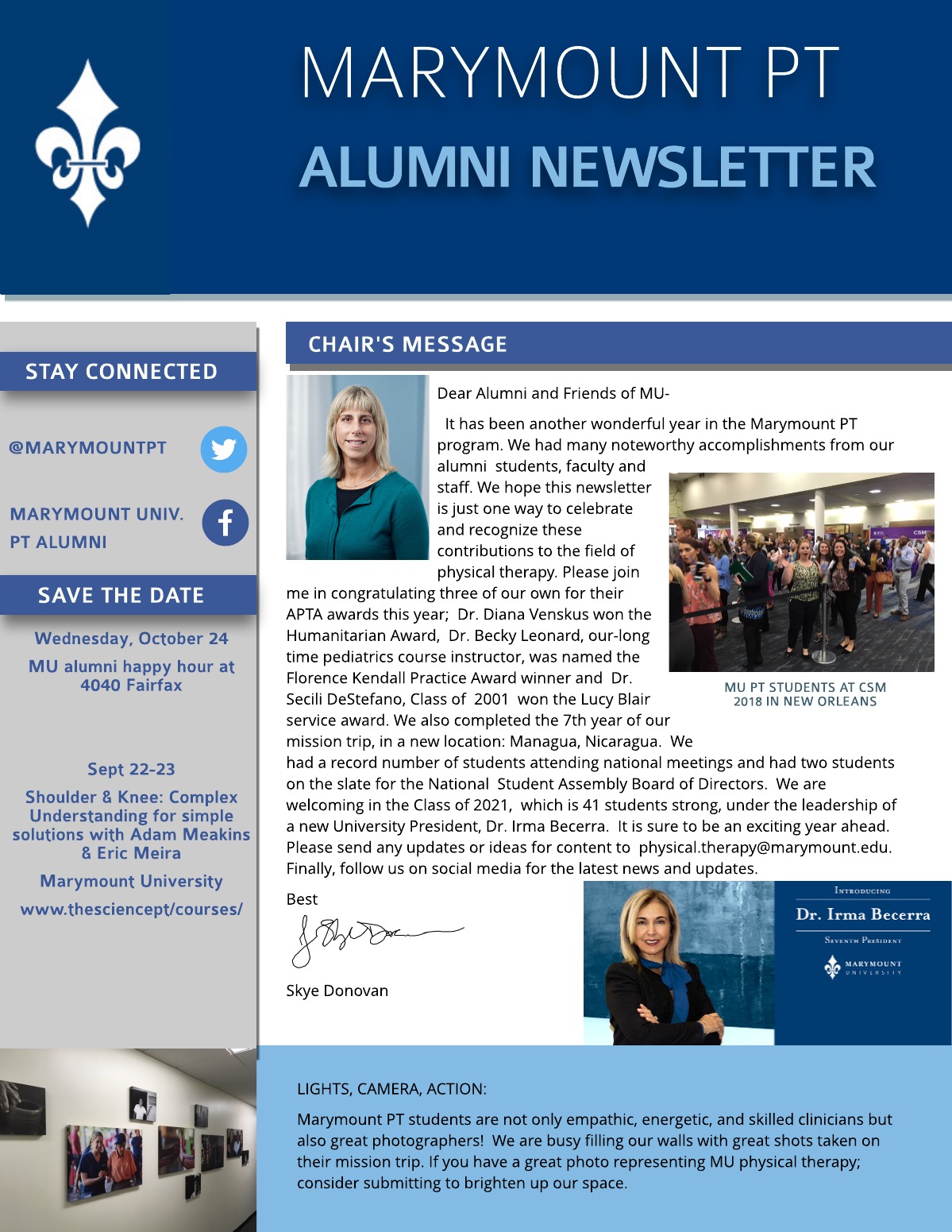 Click below for more newsletters:
---
Transcript Requests
Former student transcript requests- Former students can also request transcripts electronically through Credentials Solutions. Electronic transcripts requested through this service cost $5/copy. Transcripts requested through this service to be mailed cost $7.25/copy. Electronic transcript requests will be processed within 1-2 business days after receipt of your authorization form by Credentials Solutions.
Hard Copy Transcript Requests- A transcript request form must accompany all hard copy transcript requests.
Please contact the Registrar's office directly with questions:
703-284-1520 or
email registrar@marymount.edu