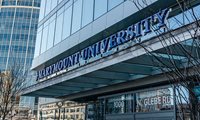 Transform MU
Marymount reorganizes academic schools and programs for strong, sustainable future in post-COVID world. Click here to read more about this.
Posted:
8/12/2020 2:20:11 PM
by
Louis Frisenda
---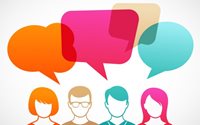 Provost Town Hall for December
Provost Town Hall December 18, 2019 – 2:30 pm to 3:30 pm in the Reinsch Library Auditorium
Posted:
12/10/2019 12:16:02 PM
by
Louis Frisenda
---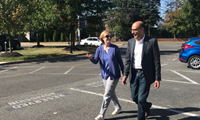 "A Walk with Marymount's Provost"
If you see the Provost, Dr. Hesham El-Rewini, walking across campus on Fridays between 10:00 AM and 11:00 AM, he's not just out there for his health. He'll likely be deep in conversation with a member of the Marymount staff or faculty.
Posted:
11/18/2019 10:10:23 AM
by
Scott M Fuller
---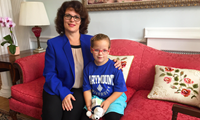 Get to know Fulbright Visiting Scholar, Judit B. Horváth
This year, the Marymount community enthusiastically welcomes Judit B. Horváth, a Fulbright Visiting Scholar studying roadblocks and aids to motivation in education. The Fulbright Scholars Program is a prestigious international program emphasizing scholarly exchange and understanding between cultures.
Posted:
11/18/2019 9:19:52 AM
by
Scott M Fuller
---