Academic Director of the Global Scholars
Delario Lindsey
Academic Director, Global Scholars Program
Dr. Delario Lindsey joined the Global Scholars Program and the Department of Sociology in the fall of 2017. Before coming to Marymount, Dr. Lindsey served as an Assistant Professor in the Department of Sociology at Bethune-Cookman University. He was also an Assistant Professor and the social science point-person in the interdisciplinary Africana-World-Studies Program at William Paterson University. Dr. Lindsey has presented at several international conferences and has undertaken research trips to the Federal Republic of Brazil and the Republic of South Africa to study local forms of urban inequality and community engagement.
Dr. Lindsey's commitment to Global Education and the Global Scholars program is rooted in an understanding of the profound impact meaningful engagement, with the people and the cultures of our extended global community, can have on an individual's sense of self and their sense of purpose.
Current Global Scholars
Russell Akram
Major: Cyber Security & Mathematics
Class of 2022
Hi! My name is Russell Akram. I am from Pakistan. I am studying Cyber Security and Mathematics at Marymount University and I like to host/create websites and do research on algorithms for fun. Being a Global Scholar helps me to bridge my personal view from a global perspective. I am excited about the study abroad opportunities at MU, and curious what seeds of vision these opportunities can implant in me.
Wendy Blanco
Major: Nursing
Class of 2023
My name is Wendy Blanco. My intended major is Nursing, I am looking to specialize in Dermatology. Being a Latina, I am aware that the richness of Latin American culture is the product of many influences such as; music, languages, food and religious beliefs from other ethnicity groups. In fact, this is was what drew my curiosity of the world itself! Why do I want to become a Global Scholar? It is simply because becoming a Global Scholar to me is more than just traveling, it is the process of being engaged to broaden my perspective with an intercultural focus, building a network, and having a learning experience that can help make an impact in the world for future generations.
Noemi Cerritos Gatto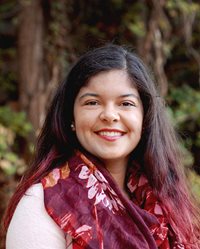 Major: Psychology
Class of 2022
My name is Noemi Cerritos Gatto. I am a psychology major and part of Class of 2022. I am not from any specific place because I grew up as a military child moving around from place to place. I want to be a Global Scholar because I am interested in learning about the world and traveling. I am most excited about the travel abroad opportunities programs that are offered. I am most excited about the different cultures and languages.
Gabriela Colon
Major: Criminal Justice
Class of 2023
Hi! My name is Gabby Colon and I am a Criminal Justice Major graduating with the class of 2023. I wanted to be a global scholar because I love traveling and it is a great opportunity to gain new experiences while also learning about different cultures and communities. I am excited for this journey and am looking forward to broadening my perspective globally.
Diana Garcia
Major: Health Science
Class of 2023
Hi! My name is Diana Garcia and I am a health science pre pt major and a member of class of 2023. I chose to be a global scholar because I have always been open minded to traveling and learning more about the world . I am anxious to see what this program has to offer and hope these opportunities help influence and expand a better global perspective.
Deianeira Hoffenden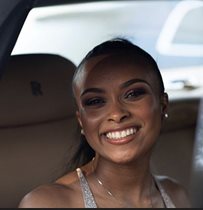 Deianeira Hoffenden
Major: Biology
Class of 2023
Hello! My name is Deianeira Hoffenden! I am currently a Biology major with a minor in Forensics and Criminal Investigations. I am from Miami, Florida. I applied to be a Global Scholar because I want to gain a deeper understanding of other cultures and the world. I am eager to travel abroad, and for the opportunities that will be offered in this program.
Jacob Ray
Major: Business
Class of 2022
My name is Jacob Ray. I am a business major in the class of 2022. I am from Kensington, Maryland. I chose to be a global scholar because of how important it is to see the world through a broader scope, considering all aspects of human society. I hope these courses help me to become more effective at analyzing global issues and in widening my perspective and knowledge about global phenomena.