Panelists for School STEM Certification
Dr. Usha Rajdev Emerita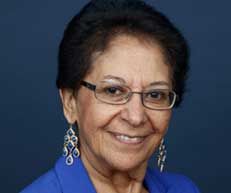 Dr. Usha Rajdev brings expertise in teaching math and science methodology with an emphasis on identifying errors and misconceptions, and Project Based Learning in Engineering and Design. She was selected by NASA's Space Goddard Center to send an experiment, on the germination process of a variety of beans, onboard the space shuttle Atlantis in 1999. She was a recipient of Faculty of the Year 2012 Service Award, Virginia Project Learning Tree Outstanding Educator Award, and National Project Learning Tree Outstanding Educator Award, an environmental education program of the American Forest Foundation. Dr. Rajdev was recognized and awarded the 2014 STEM Leadership Award by the International Association of STEM Leaders, for her STEM program and activities conducted at local area schools and the involvement of Marymount students. She was selected for a Fulbright Specialist Project in India to conduct professional development workshops with faculty and undergraduates in Education and develop a community-wide service-learning project to promote literacy. Dr. Rajdev has recently been accepted for the Carnegie African Diaspora Fellowship Program Scholar Roster. She is a counselor for Marymount University's chapter of Kappa Delta Pi, a faculty advisor for the National Science Teachers Association (NSTA) Student Chapter and was the President of the International Association of STEM leaders for four years.
Dr. Rajdev is a counselor for Marymount University's chapter of Kappa Delta Pi (KDP), the International Education Honor Society. She is also on the KDP International Leadership Committee for STEM Initiative. She is a faculty advisor for the National Science Teachers Association (NSTA) Student Chapter and implemented Marymount University's Global STEM Chapter.
Dr. Lisa Turissini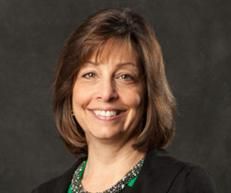 Dr. Lisa Turissini was IASL's Vice President of STEM Certification as well as Chair of the Education department and assistant professor of education at Marymount University. She oversees all graduate and undergraduate programs for teacher licensure, certification, and professional studies at both the main campus in Arlington, VA and the Reston campus in Reston, VA. She works directly with and supports all student teachers during their clinical experiences here and abroad. Her research focuses on Peer Coaching in the Professoriate and best practices and dispositions in teacher education.
Prior to beginning her career at Marymount, Dr. Turissini spent 15 years as a teacher, school principal, and executive vice-president of schools for a non-profit organization. As president of an educational consulting company, she conducted staff and faculty leadership development, evaluated educational programs, and developed curricula in all content areas.
Dr. Elizabeth Langran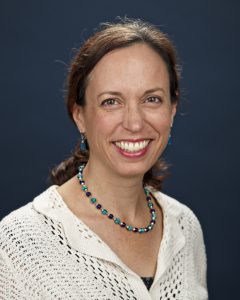 Elizabeth Langran, Ph.D. is a professor of Education at Marymount University in Arlington, VA. Dr. Langran started her teaching career in 1992 as a secondary school French teacher. She educated U.S. middle and high school students for six years and taught overseas for five years, including in Morocco as a Peace Corps volunteer. She earned her Ph.D. in Instructional Technology from the University of Virginia with a certificate in International Leadership in Educational Technology, and then spent five years as assistant professor and director of the Educational Technology program at Fairfield University. She has traveled for collaborative technology projects and school visits to Central America, the Caribbean, Asia, Europe, and Africa. Dr. Langran is active in the Society for Information Technology in Teacher Education, and co-chaired the Geospatial Technology Special Interest Group; she is now serving a 3-year term as the president of SITE.
Dr. Eric Bubar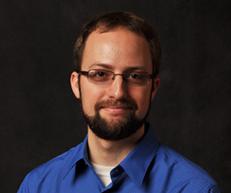 Dr. Eric Bubar is the Associate Professor of Physics in the Marymount University Department of Biology and Physical Sciences. He utilizes national and international telescope facilities to study stars like our own Sun. By breaking starlight into its respective wavelengths, Dr. Bubar can tell what a star is made of, how hot it is, how large it is, and determine its age. He is currently conducting a variety of projects, including studying what types of stars harbor exoplanets and studying small-scale galactic chemical enrichment within a single star-forming region. His work on this enrichment is the most detailed study ever attempted and the best part about this work is that students can easily make substantial contributions! In addition to astronomy, Dr. Bubar also conducts research in using low-cost desktop 3D printing to create upper-limb assistive devices for individuals in need. Through collaborations with Enabling the Future, a global network of volunteers, Dr. Bubar and his students have provided hands and arms to people throughout the world. Projects in this area have included testing 3D printed arms, creating low-cost myoelectric sensing for 3D printed hands and designing customized full and partial assistive devices using 3D scanning. To date, Dr. Bubar and his students have provided roughly 60 devices to people in the United States, Nicaragua, Uganda and the Dominican Republic.
Teaching is another passion of Dr. Bubar's. He developed several planetarium shows while at Clemson University, covering topics such as "Archaeoastronomy" and "Historical Astronomers." He presents these shows (and more!) by traveling to local schools with the newly operational Myhill Portable Planetarium, a 5 meter, full-digital HD planetarium that immerses participants in the wonders of the cosmos. He also likes performing demonstrations during lectures and will often be seen carrying bicycle tires and ropes into a classroom to teach students about physics with a hands-on approach. If you see him meandering across campus with his arms full, ask what he's carrying and perhaps you'll get an impromptu peek into the nature of physics and astronomy!
Dr. Todd Rimkus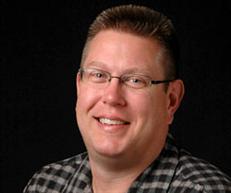 Dr. Todd Rimkus has served Marymount University as a faculty member since 1996. He was trained in animal physiology at Iowa State University. Dr. Rimkus is actively involved with undergraduate research at Marymount University, engaging the students in research in the area of growth and development of turtles. Dr. Rimkus contributed a chapter on water exchange to a snapping turtle book and has also presented at local and national conferences on a variety of topics related to turtle growth and development.
Dr. Rimkus is the faculty advisor for the Beta Beta Beta Biological Honor Society. He also works closely with local elementary through high schools in an outreach program designed to generate further interest in the sciences. Additionally, he works to ensure that the intersection of math and biology is a viable avenue of exploration at Marymount University.