MU Global STEM Advisory Board Members
Dr. Usha Rajdev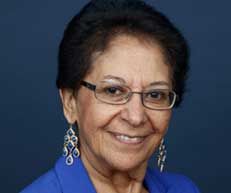 Dr. Usha Rajdev brings expertise in teaching math and science methodology with an emphasis on identifying errors and misconceptions, and Project Based Learning in Engineering and Design. She was selected by NASA's Space Goddard Center to send an experiment, on the germination process of a variety of beans, onboard the space shuttle Atlantis in 1999. She was a recipient of Faculty of the Year 2012 Service Award, Virginia Project Learning Tree Outstanding Educator Award, and National Project Learning Tree Outstanding Educator Award, an environmental education program of the American Forest Foundation. Dr. Rajdev was recognized and awarded the 2014 STEM Leadership Award by the International Association of STEM Leaders, for her STEM program and activities conducted at local area schools and the involvement of Marymount students. She was selected for a Fulbright Specialist Project in India to conduct professional development workshops with faculty and undergraduates in Education and develop a community-wide service-learning project to promote literacy. Dr. Rajdev has recently been accepted for the Carnegie African Diaspora Fellowship Program Scholar Roster. She is a counselor for Marymount University's chapter of Kappa Delta Pi, a faculty advisor for the National Science Teachers Association (NSTA) Student Chapter and was the President of the International Association of STEM leaders for four years.
Dr. Rajdev is a counselor for Marymount University's chapter of Kappa Delta Pi (KDP), the International Education Honor Society. She is also on the KDP International Leadership Committee for STEM Initiative. She is a faculty advisor for the National Science Teachers Association (NSTA) Student Chapter and implemented Marymount University's Global STEM Chapter.
Dr. Lisa Turissini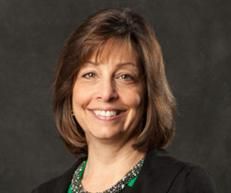 Dr. Lisa Turissini was IASL's Vice President of STEM Certification as well as Chair of the Education department and assistant professor of education at Marymount University. She oversees all graduate and undergraduate programs for teacher licensure, certification, and professional studies at both the main campus in Arlington, VA and the Reston campus in Reston, VA. She works directly with and supports all student teachers during their clinical experiences here and abroad. Her research focuses on Peer Coaching in the Professoriate and best practices and dispositions in teacher education.
Prior to her 12 years at Marymount, Dr. Turissini spent 15 years as a teacher, school principal, and executive vice-president of schools for a non-profit organization. As president of an educational consulting company, she conducted staff and faculty leadership development, evaluated educational programs, and developed curricula in all content areas.
Nancy Rowland

Nancy Rowland has over 8 years of experience implementing STEAM (Science, Technology, Engineering, Arts and Math) education in Fairfax County Public Schools (FCPS). Currently, she holds two administrative positions, one as Project Director for a 1.25 million dollar STEAM grant for Fort Belvoir Elementary School (FBES) and the second position Outreach Specialist for Thomas Jefferson High School for Science and Technology (TJHSST) in the Office of Admissions.
As the STEAM grant project director at FBES, Ms. Rowland has demonstrated leadership by creating and managing an award winning, multi-million dollar academic program that is implemented in one of the largest and diverse elementary schools in Virginia. This program was adopted by FCPS and used as a model for the countywide summer STEAM institute.
Ms. Rowland fosters relationships with a variety of partners who help bring STEAM enrichment activities to FBES and other high needs schools in FCPS. The longest partnership that FBES has had is with Marymount University (MU). MU and FBES have worked for 10 years on STEAM related projects including the family day activities and math tutoring. Finally, as the Outreach Specialist for TJHSST Ms. Rowland works with underrepresented schools and low-income populations to engage students in STEAM education and provide a variety of STEAM programs and opportunities to students.