Public Health Education & Promotion (M.S.)
Loading…
Welcome to Marymount University's Public Health Education and Promotion (PHEHP) graduate program. My name is Dr. Gwendolyn Francavillo, Graduate Program Director, and it is my pleasure to assist you in taking the next steps toward your career in Public Health Education and Promotion.
With many aspects of our industry requiring certification, we have geared our coursework to prepare graduates of the Public Health Education and Promotion (PHEHP) program to sit for the Certified Health Education Specialist (CHES) exam. Graduating students who take this exam consistently score above the national average, including a 100% pass rate on the CHES exam in 2017 and 2018!
If you have any questions about our program, please click here to Ask a Question, or Apply Now to begin your journey to the career you have always wanted.
America Needs You – We Can Help You Get Ready
The need for knowledgeable, skillful health educators and health promotion specialists has never been greater as Americans seek to reduce health care costs through disease prevention and improve their quality of life.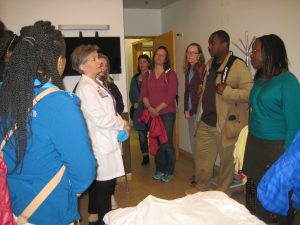 The purpose of Public Health Education and Promotion is to positively influence the health behavior of individuals and communities, as well as the living and working conditions that influence their health. This field of study involves the development of strategies to improve health knowledge, attitudes, skills, and behaviors.
Marymount's M.S. in Public Health Education and Promotion (PHEHP) helps students learn to plan, implement, and evaluate health promotion and wellness programs in a variety of settings, including non-profit organizations, community health centers, health departments, government agenices, health clubs, hospitals, corporations, and academic campuses.
Students also become knowledgeable in foundations of public health and health promotion, behavior change, health communication, theoretical frameworks, and research methods. Additionally, students can take electives to focus their degrees toward specific content areas.
The culminating experiences for MU's Public Health Education and Promotion program are an internship, which provide hands-on experience in a real-world setting, and the faculty-mentored research project.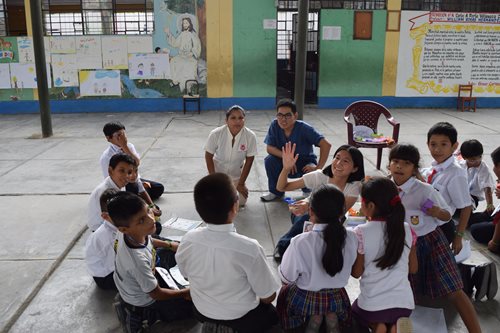 The program's coursework provides the knowledge and skills needed by health promotion professionals, as defined by the Society for Public Health Education (SOPHE), American Public Health Association (APHA), American Association for Health Education (AAHE), and National Commission for Health Education Credentialing, Inc (NCHEC).